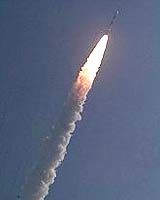 Aside the news of North Korea's fireworks show failed rocket launch, a recent ruling in political advertising is threatening regime change in sovereign American. The New York Times reported that the United States Court of Appeals for the Ninth Circuit reversed an old ruling "that public television and radio stations could not be prohibited from broadcasting paid political advertisements."
The ruling would allow organizations like SuperPACs, to begin advertising on public TV and radio stations. On the three-judge panel,  the justices were split, reported David Lieberman of Deadline New York. "Judge Richard Paez said, in a dissent, that 'for almost 60 years, noncommercial broadcasters have been effectively insulated from the lure of paid advertising.'"
In Reuters' report, American Enterprise Institute scholar Norman Ornstein, is quoted saying, the decision could "fundamentally change the character of public television and radio." The FreePress has already begun an effort urging supporters to sign a petition to stop "polluting public programming with these misleading and negative ads" by SuperPACs.